Description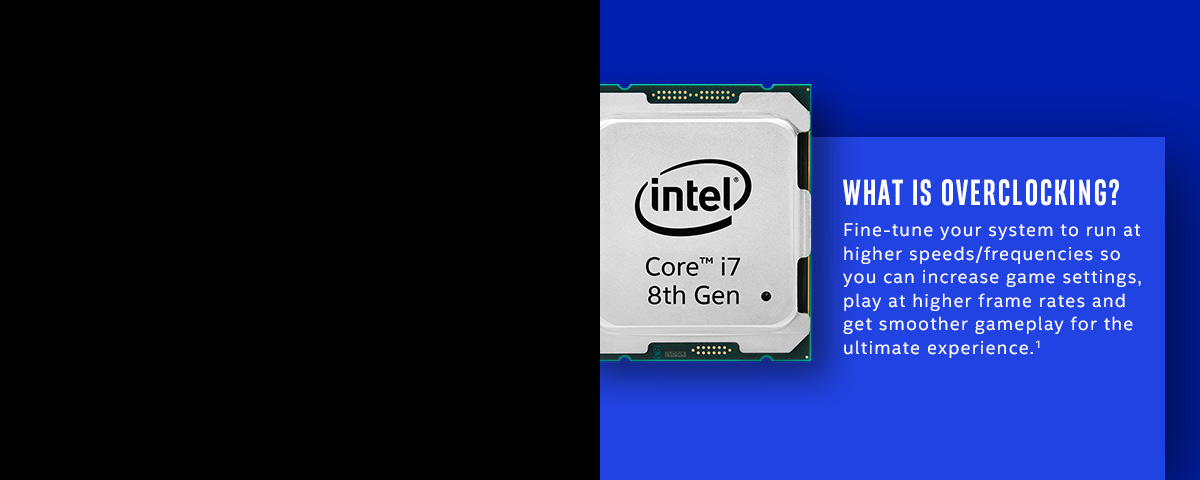 SPECIFICATIONS:
| | |
| --- | --- |
| Unlocked: | Yes |
| Memory: | DDR4-2666 |
| Max Processor Frequency: | Up to 4.7 GHz |
| Cores/Threads: | 6/12 |
| Smart Cache: | 12 MB |
| Chipset Compatibility: | 300 Series |
| Optane Memory Support: | Yes |
| UHD Graphics: | 630 |
| Graphics Dynamic Frequency (MHz): | Up to 1200 |
| Memory Channels: | 2 |
| Intel® Turbo Boost Technology 2.0: | Yes |


GREAT WITH INTEL® OPTANE™ TECHNOLOGY
When paired with the latest processors, Intel® Optane™ technology sets a new precedent for high-performance desktops and workstations.
Intel technologies' features and benefits depend on system configuration and may require enabled hardware, software or service activation. Performance varies depending on system configuration. No computer system can be absolutely secure. Check with your system manufacturer or retailer or learn more at the Intel offical website.
The benchmark results reported above may need to be revised as additional testing is conducted. The results depend on the specific platform configurations and workloads utilized in the testing, and may not be applicable to any particular user's components, computer system or workloads. The results are not necessarily representative of other benchmarks and other benchmark results may show greater or lesser impact from mitigations. Software and workloads used in performance tests may have been optimized for performance only on Intel microprocessors. Performance tests, such as SYSmark and MobileMark, are measured using specific computer systems, components, software, operations and functions. Any change to any of those factors may cause the results to vary. You should consult other information and performance tests to assist you in fully evaluating your contemplated purchases, including the performance of that product when combined with other products. For more complete information about performance and benchmark results, visit the Intel offical website.
Benchmark results were obtained prior to implementation of recent software patches and firmware updates intended to address exploits referred to as "Spectre" and "Meltdown". Implementation of these updates may make these results inapplicable to your device or system.
1 Altering clock frequency or voltage may damage or reduce the useful life of the processor and other system components, and may reduce system stability and performance. Product warranties may not apply if the processor is operated beyond its specifications. Check with the manufacturers of system and components for additional details.
2 As measured by Game FPS Workload comparing 8th Gen Intel® Core™ i7+ 8700K vs. Intel® Core™ i7-4790K; Game FPS. Workload—Average game FPS of Total War: Warhammer II Build: 5577.0 Benchmark mode. System Configuration: System 1: Intel® Core™ i7 8700K Processor, PL1=95W TDP, 6C12T, Turbo up to 4.7GHz, Motherboard: ASUS Prime Z370A, Graphics: NVIDIA GTX 1080Ti, Memory: 2x4GB DDR4, Storage: 1TB Western Digital WD1003F2EX, OS: Windows* 10 RS3 Build 1709, BIOS Version 609 with MCU 0x84; System 2: Intel® Core™ i7 4790K Processor, PL1=88W TDP, 4C8T, Turbo up to 4.4GHz, Motherboard: H97M Plus, Graphics: NVIDIA GTX1080Ti, Memory: 2x4GB DDR3-1600, Storage: 1TB Western Digital WD1003F2EX 7200RPM, OS: Windows* 10 RS3 Build 1709, BIOS Version 2603 with MCU 0x24.
3 As measured by Megatasking Workload comparing 8th Gen Intel® Core™ i7+ 8700K vs. Intel® Core™ i7-4790K. Megatasking Workload: Playerunknowns Battleground's FPS while playing, streaming, recording via OBS and Twitch. Configuration same as above.
© 2018 Intel Corporation. Intel, the Intel logo, Intel Core, and Intel Optane are trademarks of Intel Corporation or its subsidiaries in the U.S. and/or other countries.
*Other names and brands may be claimed as the property of others.