Description

CORE BOOST
Core Boost technology combines MSI's premium layout and optimized power design which allows for faster and undistorted current delivery to the CPU at pin-point precision. Not only supporting multi-core CPU, also creating the perfect conditions for your CPU overclocking.
UNMATCHED MEMORY PERFORMANCE
MSI motherboards are crammed with features to fuel your system's memory with more speed, higher overclockability and increased stability.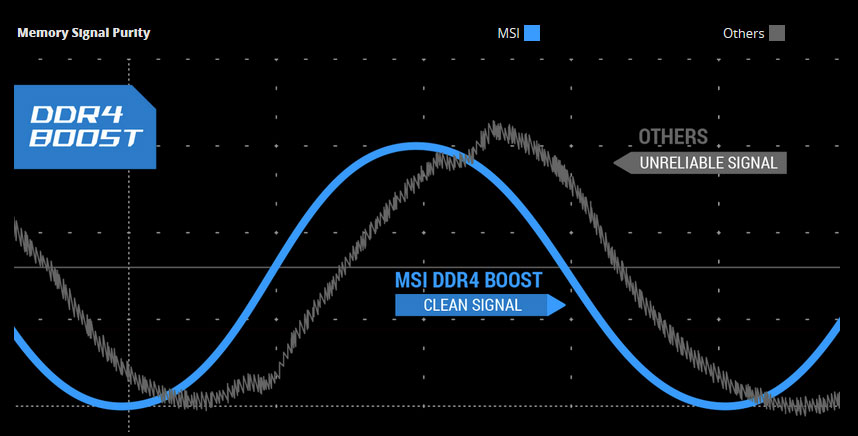 BEST COMPATIBILITY
Optimized traces and a fully isolated memory circuitry ensures perfect stability and performance, so you never have to worry about your system crashing during games.


X-BOOST YOUR USB PERFORMANCE
When enabled, X-Boost optimizes your devices for even better transfer speeds, saving a lot of time when transferring data. This handy tool is very easy to use and automatically detects & optimizes the USB devices connected to your system.
FORTIFY YOUR SYSTEM WITH PCI-E STEEL ARMOR
MSI PCI Express Steel Armor slots are armed with more solder points on the motherboard for a stronger hold, preventing any damage due to heavy-weight graphics cards. Steel Armor also protects PCI Express signals against electromagnetic interference to provide a pure and reliable signal for the best performance, even when turning it up a notch.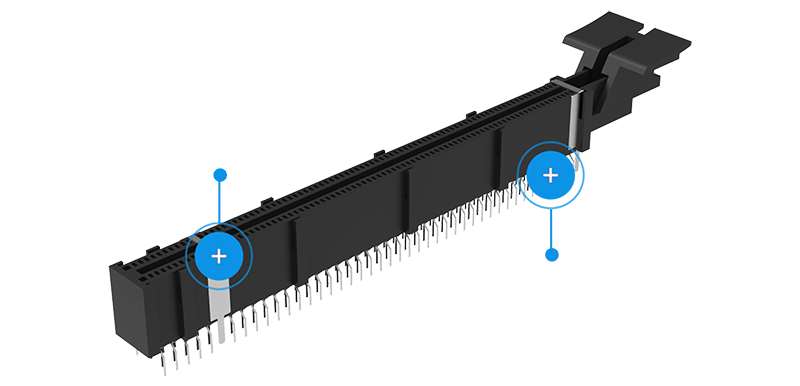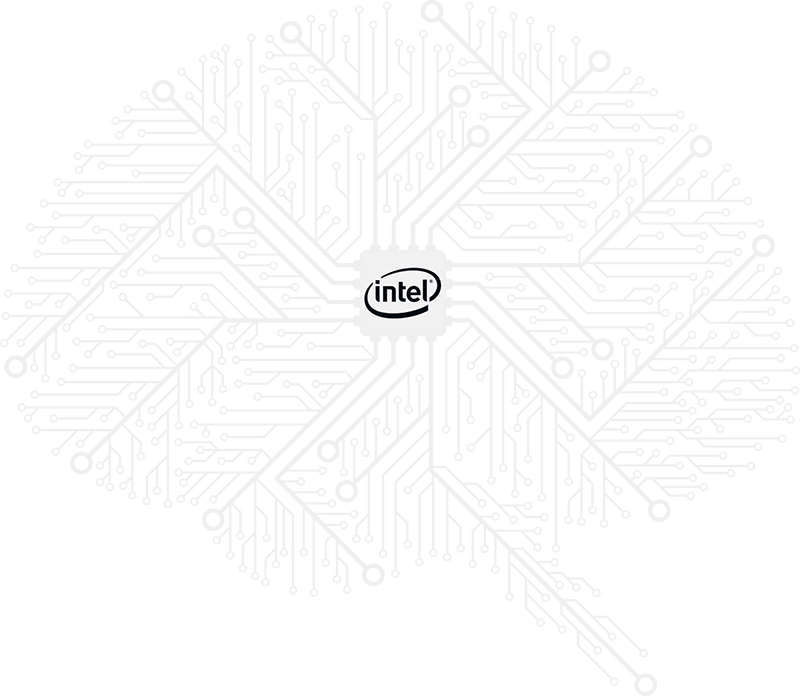 LOW LATENCY LAN POWERED BY INTEL
This model comes equipped with a premium network solution from Intel. The high quality Gigabit LAN networking component is optimized for professional and multimedia use with outstanding performance to deliver a secure, stable and fast network connection.
*INTELLIGENT NETWORKING
SUPER CHARGE YOUR PHONE & BATTERY-POWERED GEAR
MSI Super Charger USB ports charge any connected device faster. It delivers more power than regular USB ports to your smartphone, tablet, USB peripherals or other battery-powered gear.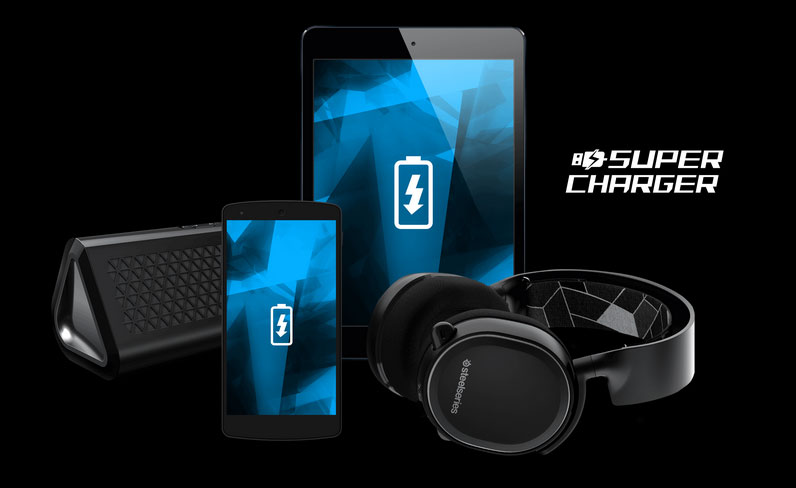 AMPLIFY YOUR GAME WITH AUDIO BOOST
Like a dedicated sound card Audio Boost offers a HD audio processor, dedicated amplifier and high quality audio capacitors, all physically isolated from the rest of the motherboard circuitry to ensure the purest audio signal to locate enemies with pin-point accuracy.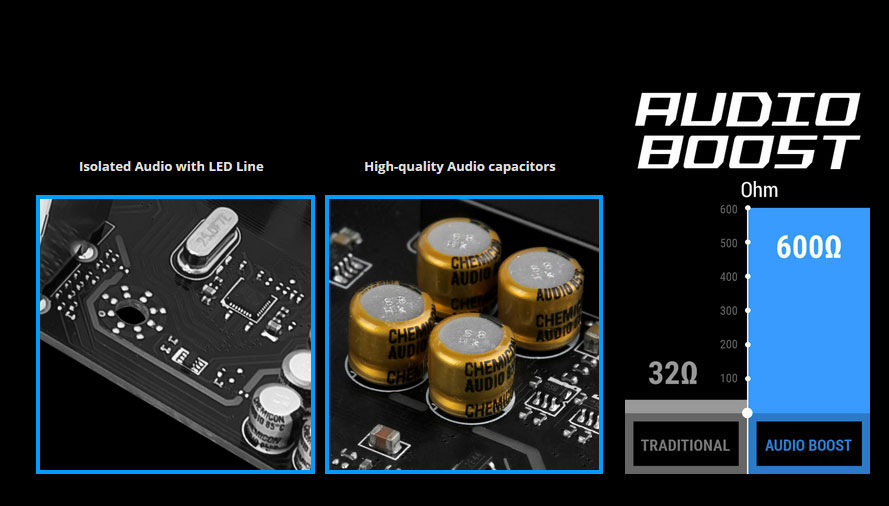 IMMERSE YOURSELF INTO VIRTUAL WORLDS
Integrating the very best of cutting edge technologies on MSI hardware provides a smooth Mixed Reality, Augmented Reality and Virtual Reality ride. Through joint efforts with major VR brands, combined with unique MSI features to optimize VR, MSI brings gamers and professionals a vivid and realistic experience in which content truly comes alive.