Description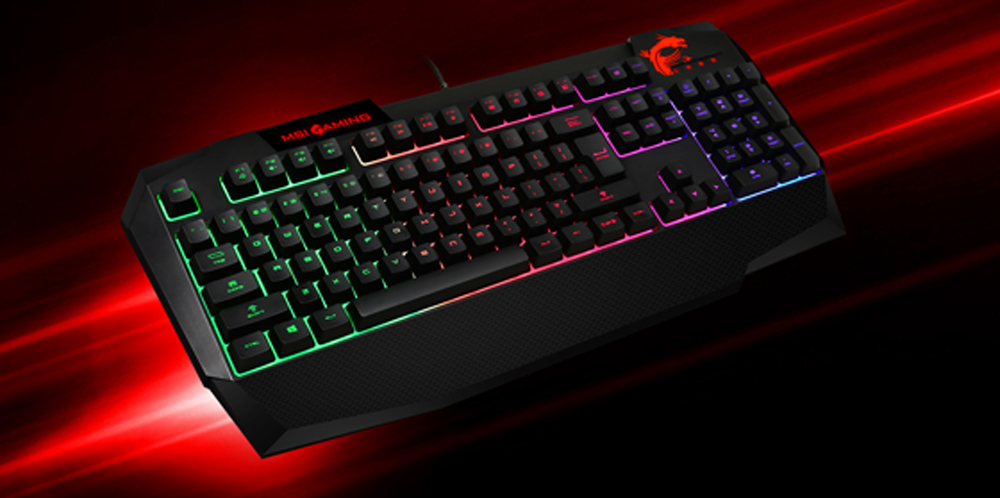 MSI Vigor GK40 Gaming Keyboard
MSI Vigor GK40 Gaming Keyboard is your powerful weapon on the digital battlefield. It is packed with special membrane switches with mechanical feel for instant response. The 6-region RGB illumination with 8 amazing light effects helps enhance your in-game experience. Equipped with gaming mode key and anti-ghosting capability, you can focus on only the battlefield without interruption. The keyboard is nice to your wrist thanks to an ergonomic design. It is spill proof.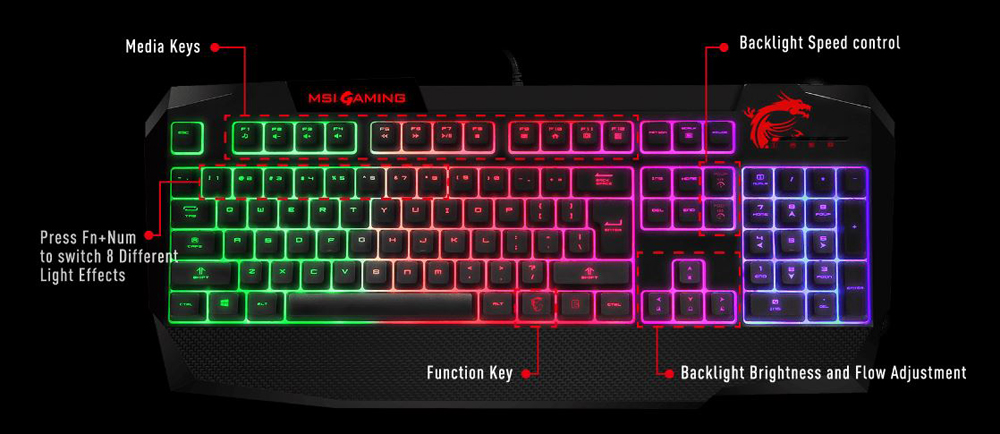 Conquer the Darkness
Multi-color LED backlight and adjustable brightness bring a different style and night-time functionality to your desktop. These dazzling colors help you to be victorious when fighting in the dark!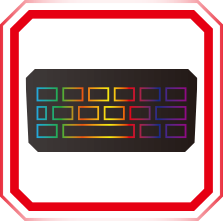 6 region RGB illumination
8 amazing light effects
4 levels of LED brightness
9 levels of effect speed
Personalize Your Keyboard with MSI Mystic Light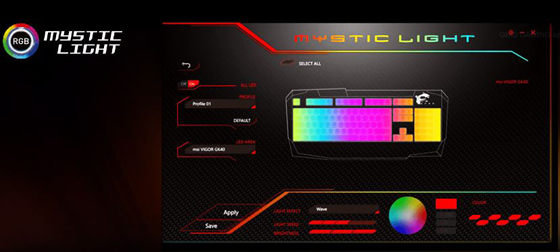 Easily change the outlook of your keyboard by choosing from millions of colors and multiple light effects via MSI Mystic Light. Synchronize it to other RGB components and enjoy a stunning RGB show.
Mechanical-like Feel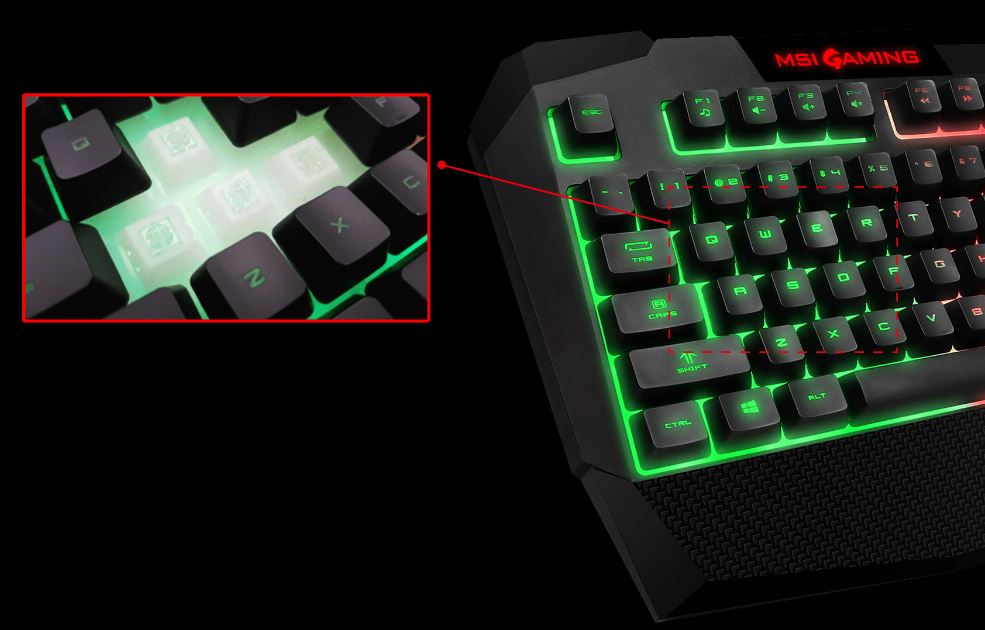 Utilizing mechanical-like feel with replaceable keycaps, the Vigor GK40 GAMING KEYBOARD gives gamers an excellent responsive feeling with each keystroke, very close to a mechanical switch keyboard. This design supports a great gaming performance when concentrating on fighting against online opponents.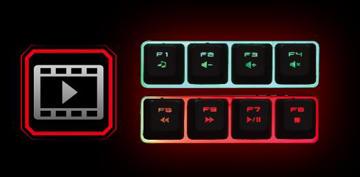 Multimedia Function Hotkeys
With the multimedia function hotkeys, gamers are able to easily control the volume or playback functions to enjoy gameplay without having to use a mouse to open any software.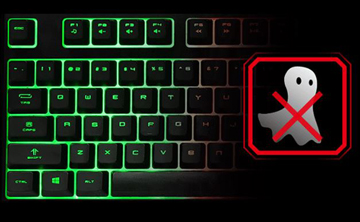 Anti-ghosting Capability
Especially great for FPS or MMO game types, this keyboard has up to 20 keys with anti-ghosting capabilities without any conflict during gaming.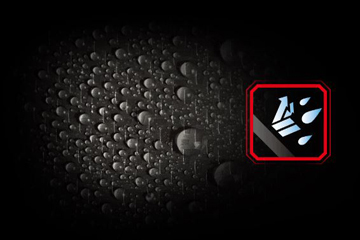 Water Repellent
Being water repellent protects against accidentally spilled liquids.
Ergonomic Design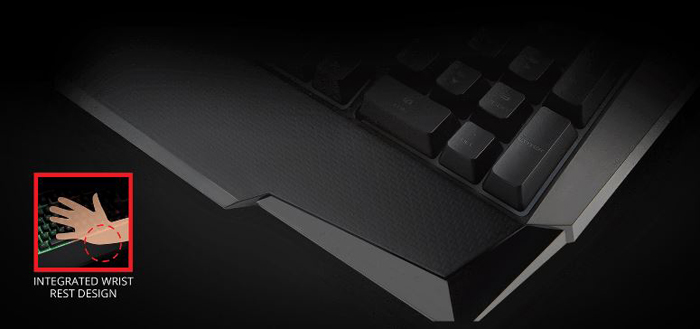 The integrated wrist rest design can fully support gamer's wrist with a comfortable flat base when typing or gaming.
Gaming Mode Key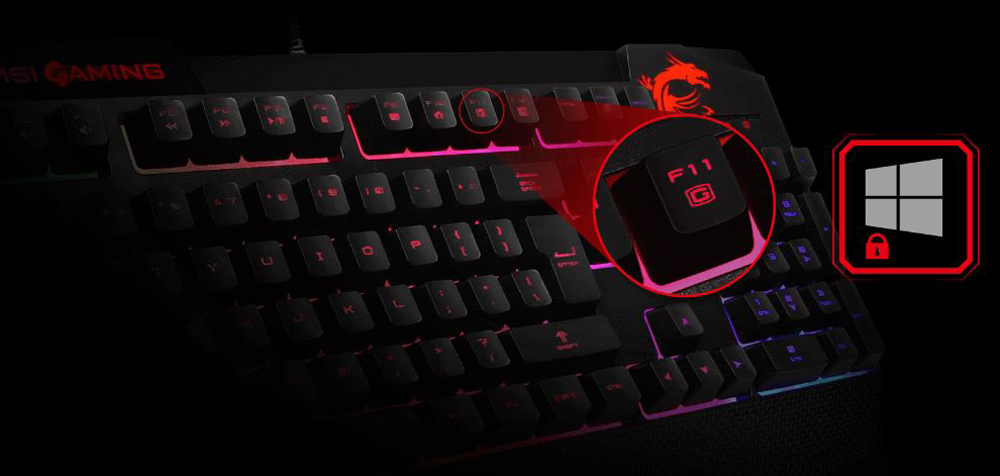 The gaming mode key is an easy way to lock windows key (Fn+F11), and prevents accidental switching to the desktop during intense gaming.