Description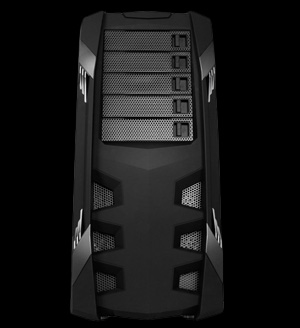 The off-black color on the front and top panels and large transparent side window panel will make it hard to take your eyes off this chassis! All the features you'd expect from a high-performing chassis are here: user-friendly tool-less 5.25in. and 3.5in. bays, convenient top I/O panel, zero-clutter cable management, water cooling support, and SSD hot-swap functionality. This case comes with a 140mm rear fan and a 200mm blue LED front fan. The Vampire also supports video cards up to 330mm in length and motherboard form factors up to XL-ATX. The Vampire's I/O panel, located at the top of the chassis, comes with a three-speed fan controller for three fans. The RAIDMax Vampire offers a great choice for system builders and DIY enthusiasts with an exceptional combination of performance, cooling, and expandability.
FEATURES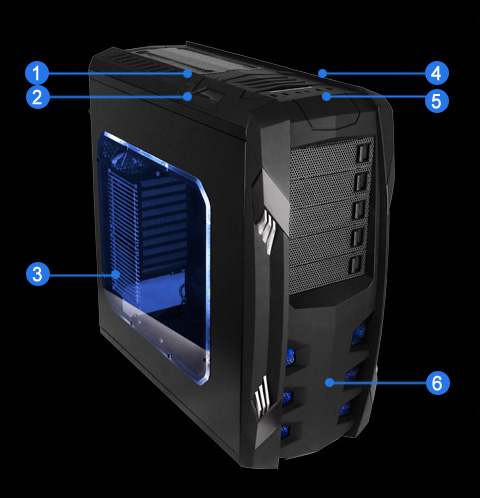 1. Removable Metal Mesh Top Panel for Easy Install and Anti-dust.
2. Hot-Swap Function for 2.5″ H.D.
3. Side:
4. Fan Speed Control (High / Low / X-Speed and On / Off Switch), Max. for 3 X Fan
5. 2 X USB 3.0 + 2 X USB2.0 + Mic. & Speaker with Anti-Dust Rubber Covers
6. Off Black Rubberized Paint
1. Top:
2 X 120mm OR 1 X 140mm OR 1 X 200mm Fan (Optional)
3. Removable Fan Filter on the PSU Bottom
4. Tool-Free Installation Design
5. Front:
1 X 200mm LED Fan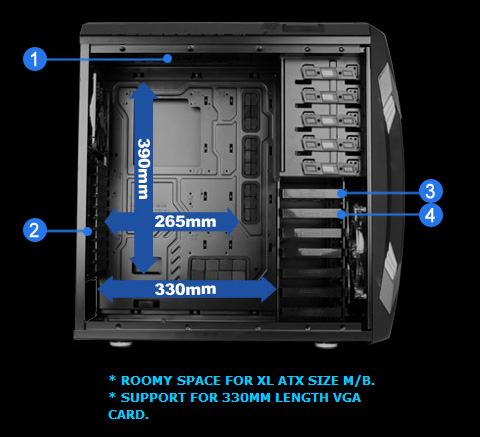 1. Water Cooling Support

2. 10PC PCI Slots.(Metal Mesh, Reattachable by Handy Screws)
4. 3.5″ H.D. Racks also Available for 2.5″ H.D. OR SSD Installation.