Description
THE SOFT MAT FOR THE HARDCORE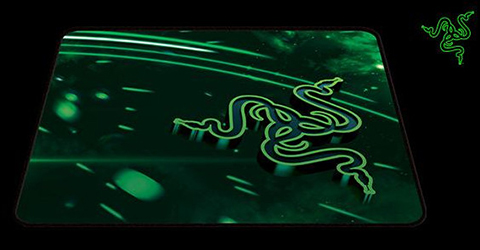 The Razer Goliathus Speed Cosmic Edition gaming mouse mat is engineered for the hardcore gamers who demand speed, responsiveness and durability. It features slick, taut weave for speedy mouse movements & comfortable feel under your hand. Optimized for all mouse sensitivity settings and sensor types, it provides superior tracking accuracy and responsiveness for effortless in-game controls. The anti-fraying stitched frame eliminates rough edges, offering great durability. The anti-slip rubber base ensures a secure grip on smooth surfaces. Available in four different sizes: small, medium, large, and extended.
Slick, Taut Weave for Speed Gameplay
The weave on the Razer Goliathus Speed Cosmic Edition is pulled taut to create a slick and seamless surface so your gaming mouse glides quickly with zero hindrance. The weave also provides a comfortable feel under your wrist and hand, minimizing fatigue over extended periods of play.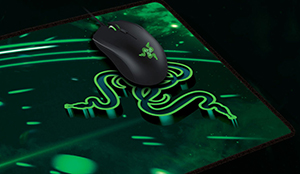 Optimized for All Sensitivity Settings and Sensors
Low sense, high sense, laser or optical sensor – whatever your sensitivity setting or preferred gaming mouse, the Razer Goliathus Speed Cosmic Edition offers total tracking responsiveness for consistently reliable in-game control.
Available in Four Different Sizes
No matter what set-up you have, be it a tiny corner, a desk overflowing with stuff, or even a vast expansive space, or whatever your play style, the Razer Goliathus Speed Cosmic Edition comes in four different sizes to accommodate them all. The thickness of all Goliathus mouse mats is 3mm / 0.12-inch.
Small – 215mm x 270mm / 8.46-inch x 10.73-inch
Medium – 254mm x 355mm / 10-inch x 13.98-inch
Large – 355mm x 444mm / 13.98-inch x 17.48-inch
Extended – 294mm x 920mm / 11.57-inch x 36.22-inch