Description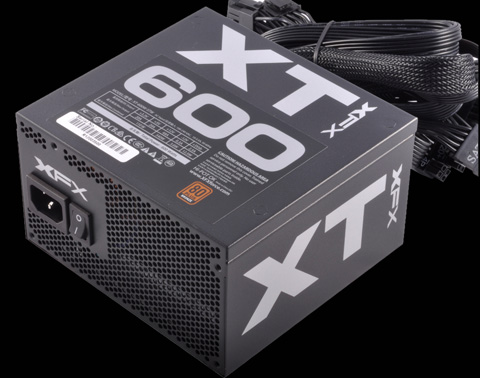 XFX XT Series P1-600B-XTFR 600W Power Supply
The XFX TS Series P1-600B-XTFR 600W is an 80 Plus Bronze certified PSU that combines great performance, innovative design, and the high quality required by hardcore gamers and DIY enthusiasts.
It provides 600W of robust and reliable output for your entire system. The 80 PLUS Bronze efficiency ensures you will get the most out of your PSU, helping reduce heat generation as well as operating cost. The advanced EasyRail technology allows you to run power-hungry components, such as a CPU and GPU, without worrying about individual rail limits. It's ready for AMD Crossfire and NVIDIA SLI configurations. The built-in 120mm sleeve fan delivers effective cooling noiselessly, keeping the PSU always running at peak performance. Enjoy first-class reliability and stability with the extreme heat tested capacitors.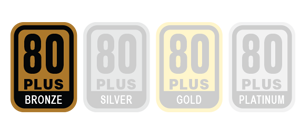 80 Plus Bronze Certified
80 Plus Bronze certified means that this XFX PSU has up to 85% power efficiency at typical load. With XFX PSUs, you get nearly every watt you pay for. 80 Plus (trademarked 80 Plus) is voluntary certification program intended to promote efficient energy use in computer power supply units (PSUs).
XFX Exclusive EasyRail Plus Technology
Unique, continuous EasyRail technology enables you to maximize available power and make set-up easy. The simplest and most powerful PSU design allows you to handle your many devices without worry. No matter what combination of devices and components you have, the PSU has plenty of power to handle all your needs. Whether you are using Single or Multi rail design, it will always function the same way, easy and simple.
AMD Crossfire and NVIDIA SLI Ready
The XFX TS Series P1-600B-XTFR PSU is designed and tested to be ready and optimized for multi GPU builds. Featuring two 6+2Pin connectors, it has the power design to handle all your needs, whether it is an AMD Crossfire setup or an NVIDIA SLI setup.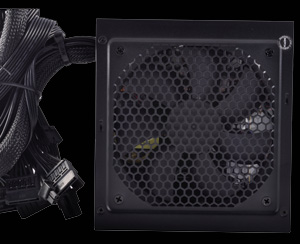 Ultra Quiet Fan Design
The built-in 120mm sleeve fan delivers efficient cooling for the power supply while staying at low noise level for quiet computing environme